Events Planned
NUDVAN Winter Rally
Friday 14th August to Sunday 16th August 2020
To be held at Katikati Naturist Park.
Please contact KNP and book your site.
A Weekend of R&R with Nudvan friends is in store.
Pot luck dinner on Saturday
We are Looking forward to catching up and meeting our old friends again now we are able to do so.
Kind regards,
Nudvan Committee
Some Previous Events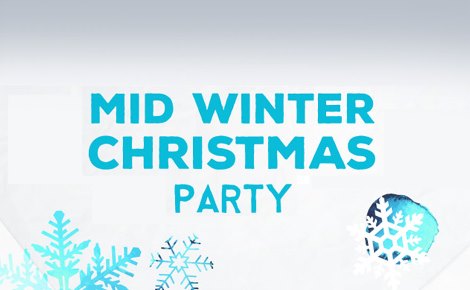 NUDVAN Mid-Winter Christmas
Saturday 14th - Sunday 15th July 2018
Was held at Waikato Outdoor Society
Please see Nudvan Navigator October 2018 for write up on this event.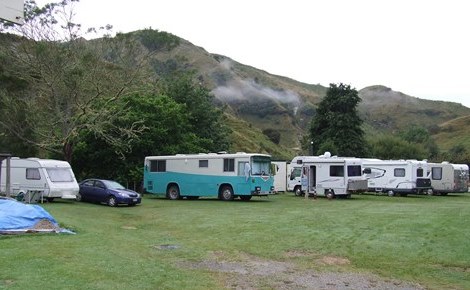 NUDVAN Safari 2018
9th - 19th February 2018
NUDVAN Safari was based on the Coromandel
The weather was wet, and at times stormy. We made the most of the situation, were forced to change some of our plans. But we had a great time.
Read more in the March 2018 Navigator.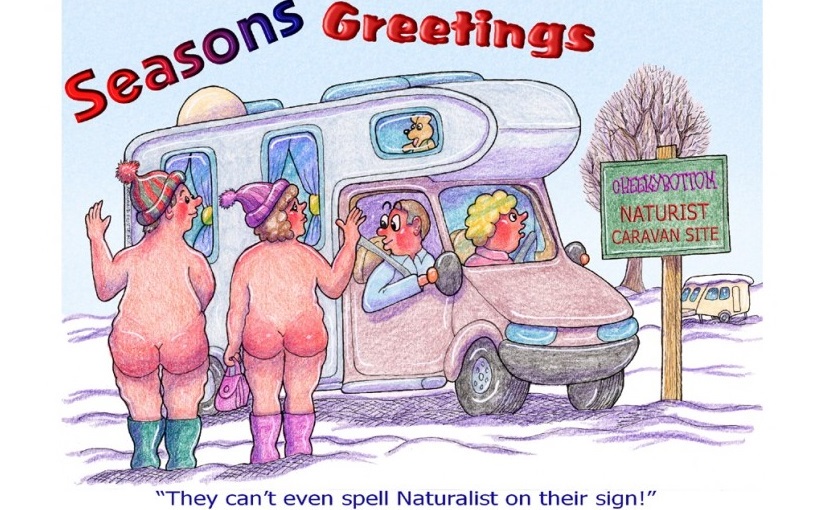 NUDVAN Christmas and Sports weekend at Counties
A great weekend was had by all!
Read the report on this event in the December 2017 Navigator.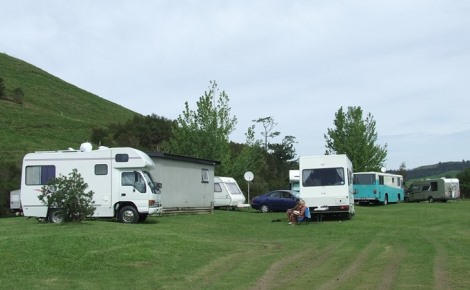 STAY PUT RALLY at Whangamata
Held Friday 17th - Sunday 19th March 2017
This was a fantastic weekend enjoyed by all. The sun was bright, NO RAIN!, just prefect for a group of Nudvanners.
This really was another great weekend at this privately owned little Paradise near Whangamata.
Nudvan Safari 2017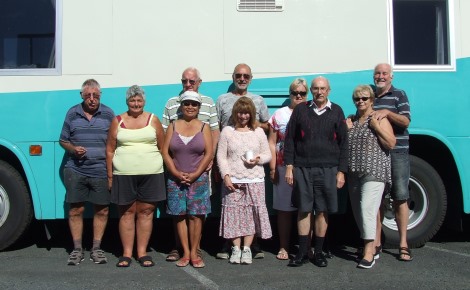 Day 1
Friday 10 February 2017
The group met at Taumaranui Cosmopolitan Club. A great place to meet as they have a dump station and potable water available. One of the vehicles was not running too well. Nudvanner Brian put his overalls on and it was soon purring like a pussy cat, and ready for a trip down the Forgotton World Highway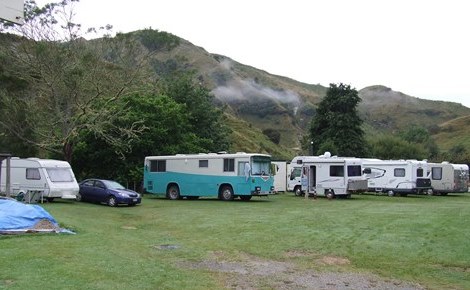 Day 2
Saturday 11 February 2017
We travelled down the The Forgotten World Highway to the "Republic of Whangamomona"! Each travelled at their own pace and stopped to look at anything that was of interest to them. We met for the night at Whangamomona Camping Ground.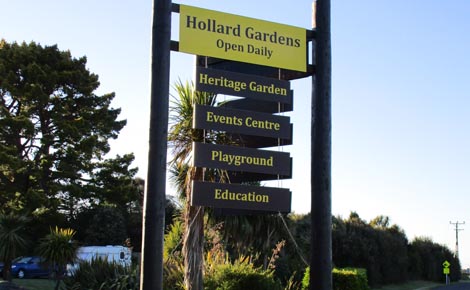 Day 3
Sunday 12 February 2017
We completed the Forgotten World Highway. Most of us stopped for lunch at Stratford to see their famous clock, and see and hear the glockenspiel in action. The only one of its type in New Zealand. We met again at Hollard Gardens. The gardens were great and enjoyed by all. We parked here overnight (by arrangement). For anybody with even a hit of green fingers the Hollard Gardens are well worth a visit.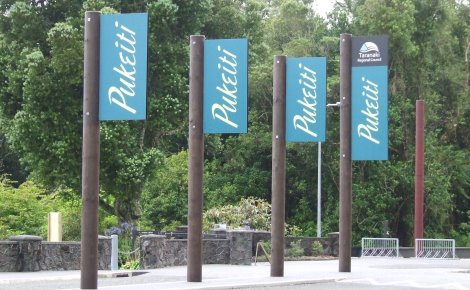 Day 4
Monday 13 February 2017
WE took the coast road around the mountain and met again for the night at Pukeiti Gardens. These gardens are well known for their Rhododendrons. However February is not the time of year to see them. They were still very interesting to look arround. In the morning some of us left for our final day of travelling on the Safari, others took to the walking track for a couple of hours.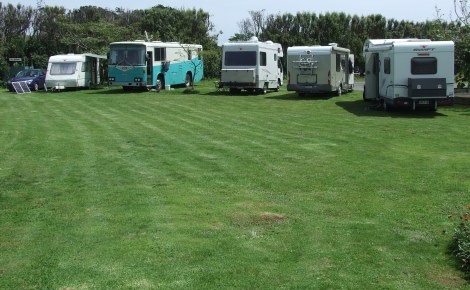 Day 5
Tuesday 14 February 2017
We left the gardens and all arrived safely at the final destination of this Safari, the Taranaki Naturist Club. After four days on the road we were able to get into club uniform at last. Here the club members gave us a real Taranaki welcome. We all enjoyed a BBQ together, with good food, some liquid refreshments, jokes and yarns. A great evening enjoyed by all. Most of us stayed for another day to go for walks or to just chill out. But all good things come to an end (or so they say) as we left for home or our next destination.
Another great Safari is being planned for 2018! Would you like to join us?
Nudvan Hot Pools Safari 2015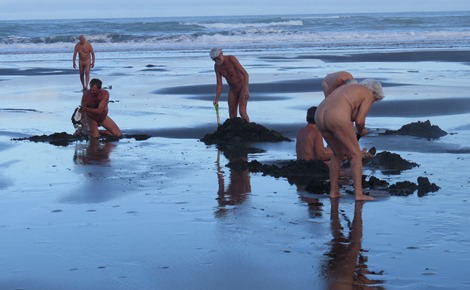 Each year Nudvan members take to the road for at least one safari. Rob offered to lead a Hot Pools Safari. The offer was accepted and on 9 February we hit the road. The convoy consisted of, three towing caravans, one motorhome, and four camper vans. We met near the hot water beach at Kawhia, but the tide was too high at 6pm so we trundled back to Oparau Roadhouse to sleep ready for hot water beach in the morning. Here we enjoyed drinks and nibbles, some bought dinner. A great start, great owners, and FREE overnight (if you don't require power) Early next morning, we ventured back to the beach to dig our holes in the beach. We really felt the heat on the soles of our feet. A textile couple came along, weren't fazed at the sight of us, and joined with us.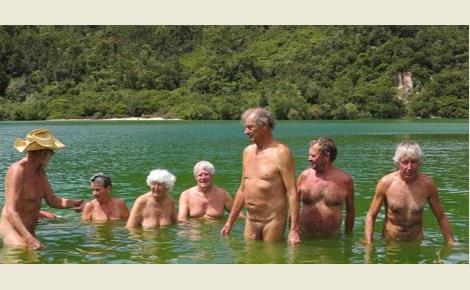 Later in the morning we motored off to Lake Rotowhero which colour was green as grass. Only half the group went skinny dipping.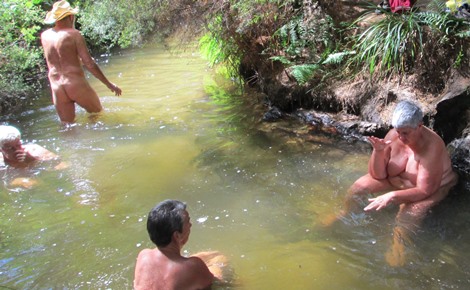 We then carried on another 2 km down the pot-holed bone-shaking road to Kerosene Creek. Here we added another motorhome to our convoy. Here we found plenty of textiles, but also found space for us in a pool with no problems or comments, just the occasional curious textile taking a peak at the naturist view.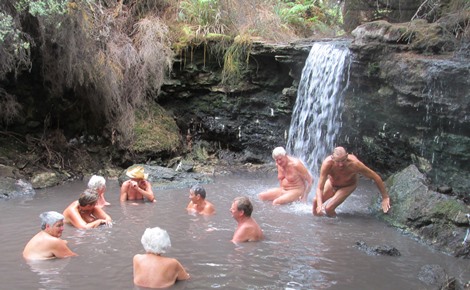 We camped at Lake Rerewhakaaitu Tuesday and Wednesday, two nights with bird sounds all around. On Wednesday we travelled to Waterfall Spout Bath (very Muddy water and not very appealing to some) only half the safari went in but they enjoyed themselves.
We travelled on to Waiatapu bridge where we and chatted with some locals. We invited them to join us in the pool au natural, but only one accepted the offer. We wowed some Chinese tourists, one of whom took enough photos to fill her facebook! It was good, a nice area, with hot and cold patches in pool. So you could find a spot that was just the right temperature.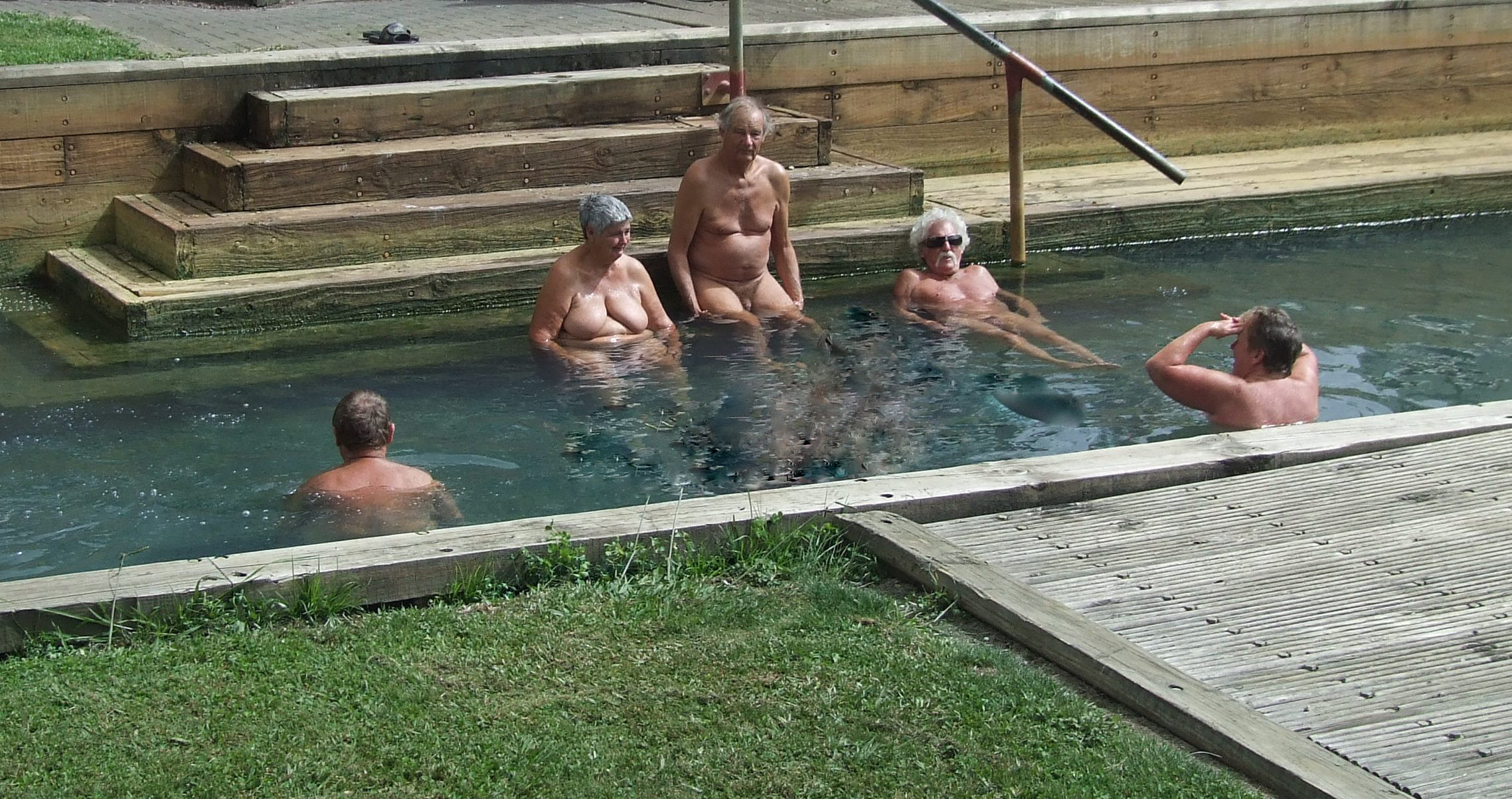 Next day on our way to Taupo, we slipped into Butchers Pool where we had the place to ourselves.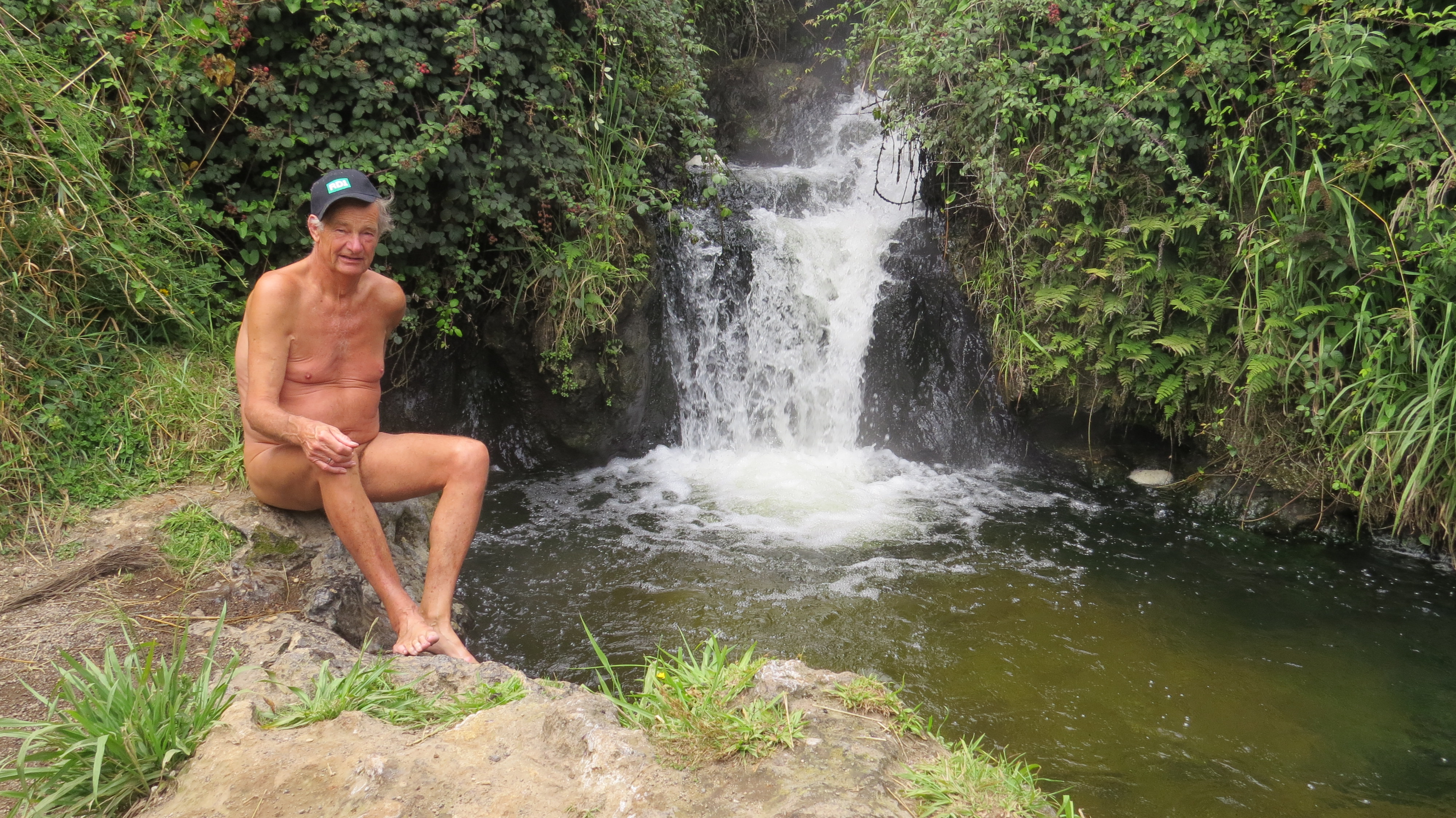 At Taupo we re-stocked our vans, and headed to Spa Park Taupo in gorse we found were the Otumuheke stream enters the Waikato River. A very popular spot with dozens of textiles. We found a deserted hot pool about 50m up the track along the Otumuheke Stream. We soon found out why is was deserted, the temperature was very hot, at least 45 degrees, or a little more. Only 2 tried it, but it was too hot to stay in.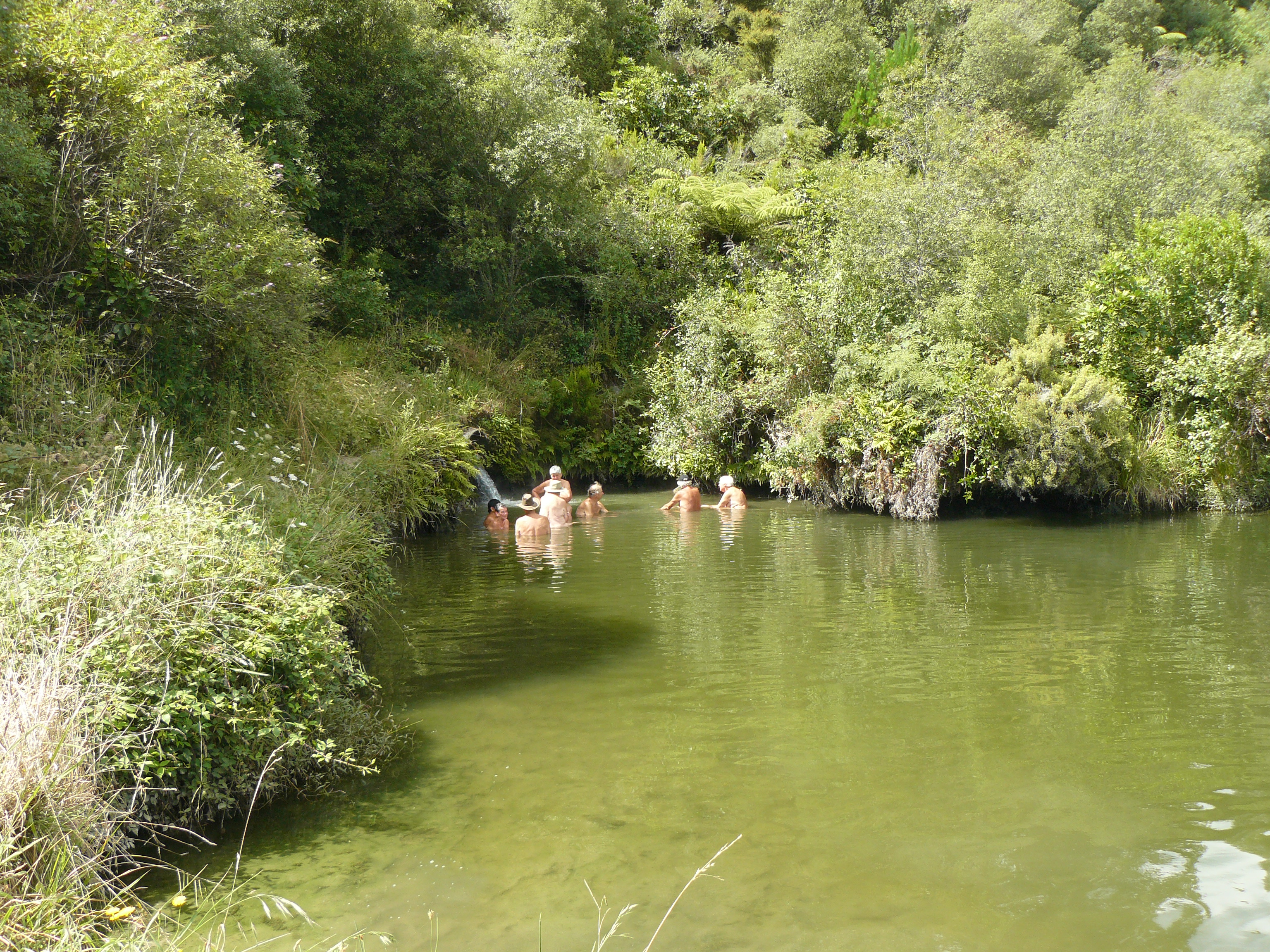 The safari found its way to Rotota where we stopped for the next two nights. Another couple of Nudvan members joined us here. Next morning we visited a spot on Lake Ohakuri where some piped hot water flows in, not too far from Rotota. Some went by car, but most of us walked. Those travelling by car arrived first and found a couple already at the spot. They asked them if they objected to us swimming au natural. The lady laughed and said he only put his pants on when we heard your car coming. So needless to say he soon joined us au natural. Apparently they visit the spot and didn't know that Rotota was so close. So we gave them contact details, so perhaps Rotota gained two members?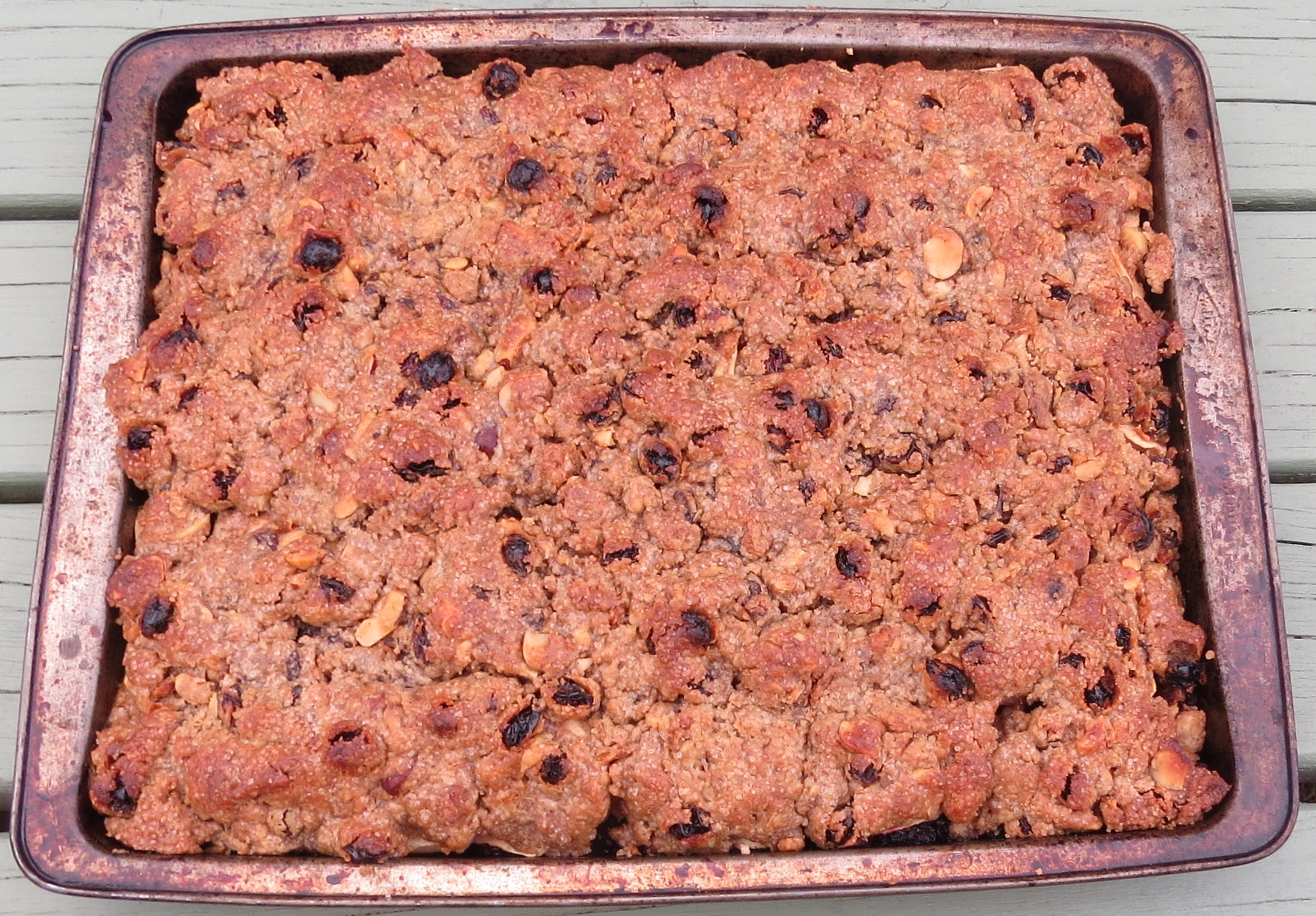 We also found a lot of blackberries there for the picking along the roadway, and our Pauline said she would bake a pie if we picked enough. So after a dip we had a pick. The safari nears the end and the remainder of the last two days were spent at Margies pool, the waterfall pool and Rotota's famous lake view hot tub. Pauline baked the pie. Blackberry and apple - YUM. Mostly this we all agreed the best of all we did concede Pauline's blackberry and apple pie as we all said our goodbyes.
Story and Photos, by Donna, Jan, John and Rob.